diary
Atelier La Mano "Tele-Hand project" 2020: "From Cotton to Thread" Vol.3, Vol.4 Report
2020.12.17
Together with artist Yasuaki Igarashi, Atelier La Mano in Machida City, Tokyo, a craft workshop for people with disabilities, runs the TURN LAND initiative "Tele-Hand Project." With a focus on behaviors, practices and expression related to the hand, they have cultivated a field together with various participants, harvesting and making cotton.
Due to the spread of COVID-19, this year saw the launch of the "Tele-Hand Project" (commonly referred to as "Tele-Te"), shifting activities from those involving physically gathering at La Mano to online activities making use of the internet. Participants cultivated cotton in their gardens or on their balconies, sharing updates and photos of its growth together with things they discovered or noticed.
On this page, we report on August's "Cotton Plant Measurement" event and November's "Spindle-making"event.
■ Cotton plant measuring! – 93 days after sowing the seeds. (August 2020 "Tele-Hand Project Vol.3")
The height of summer, August 15, and the 93rd day after sowing the seeds. We called today's event "Cotton Plant Measuring," for which all participants measured the growth of their cotton from different angles.
They measured height, stem thickness, the number of leaves, leaf size, and the number of flowers.
Comparing measurements for each plant, we found that they were all different. For example, the fact that a plant was tall didn't mean that it had lots of flowers, and there was no big difference in the number of leaves in relation to height.

Igarashi commented that although our behavior is restricted by the pandemic, with life at a standstill like it is now, we might concurrently also notice new things like the movement of the stars and the blowing of the wind, which might be the way plants experience the world. It felt as if the way we look at the world had changed through the up-close experience of growing cotton at home.
■ Preparations for cotton harvesting and spinning (November 2020 "Tele-Hand Project Vol.4")
Come the fall, harvesting had gradually begun in the gardens and planters at participants' homes. On November 8 we held the fourth session of the "Tele-Hand Project."

On this day we conducted an online session on how to make a spindle for spinning yarn from cotton. Participants each made an original spindle with a spindle-making kit sent by La Mano combining it with materials like cardboard and coasters from around the house.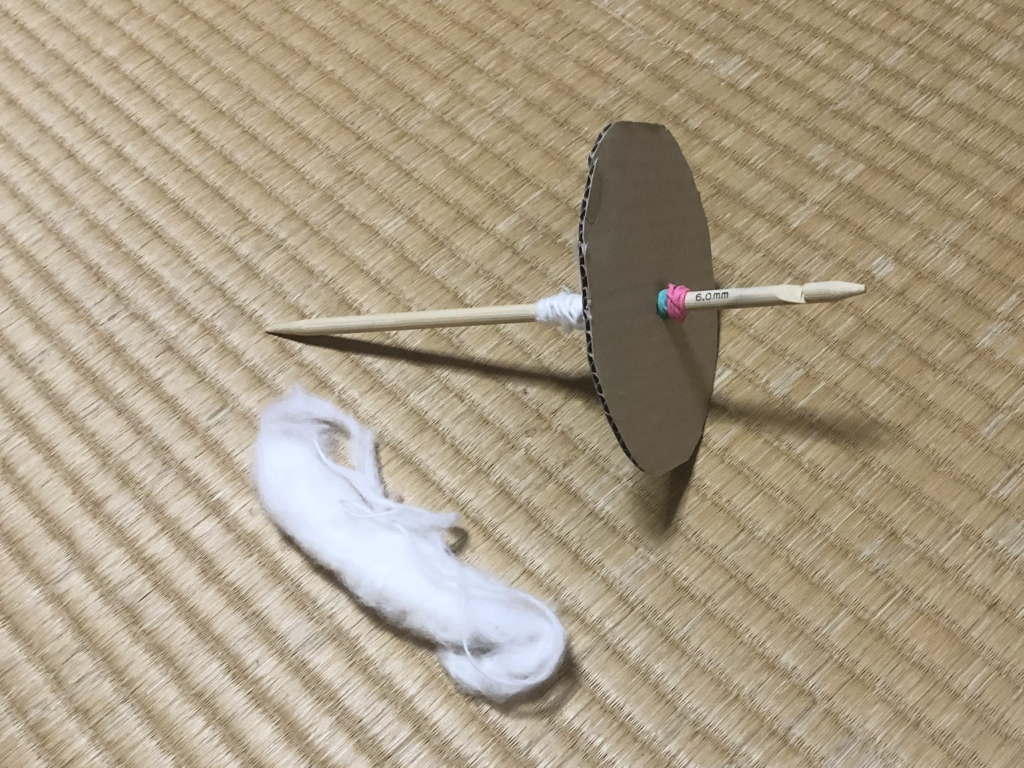 Participants tried their hand at spinning yarn under the instruction of Takuya Tomizawa of Tokyo Cotton Village, invited to join the project as an advisor on Japanese cotton. When Tomizawa does it, the fluffy cotton turns into a single length of thread in no time. But when it came to try it themself, it was actually quite difficult. There were some participants who struggled, but it was impressive the way they tackled the cotton with seriously.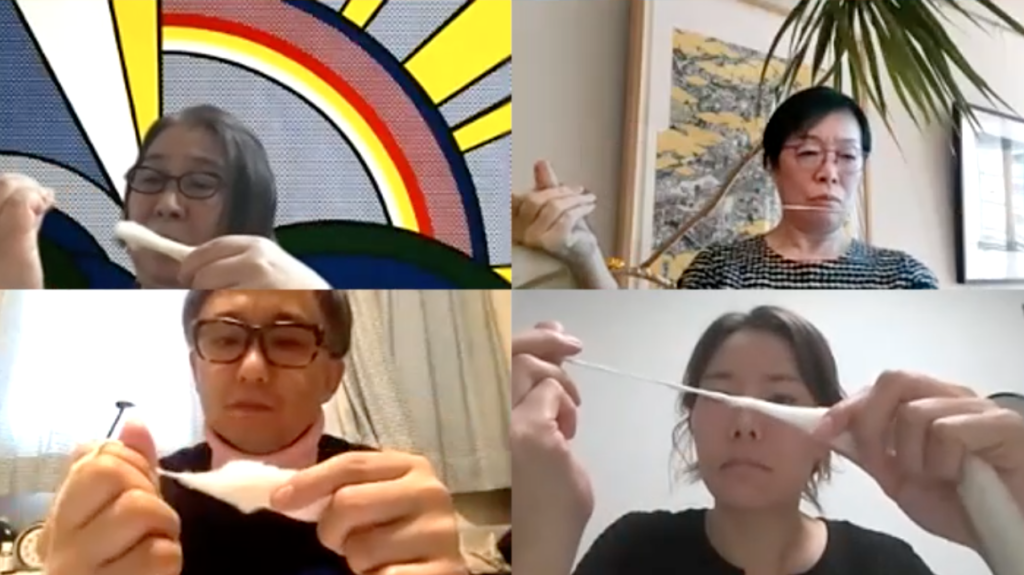 While participants got to grips with spinning, Igarashi and Tomizawa had a conversation about spinning yarn.
Tomizawa said that when he was spinning yarn, it got him on the path to thinking about things, and that when he was spinning he took it as an opportunity to shut off information from the outside and think for himself. In addition, it seems when the spinning process does not go well, his inner emotions such as awareness of his own frustration and annoyance sometimes come out in the spun yarn.
Participants enjoyed listening to the conversation as they spun yarn, saying it was like working while you listen to the radio. Additionally some commented that they would like to improve their spinning, while others marveled at the fact that the clothes they usually wore were made this way.
Making things with our own hands and spending time in a different way than usual allowed us to notice and discover a lot of things.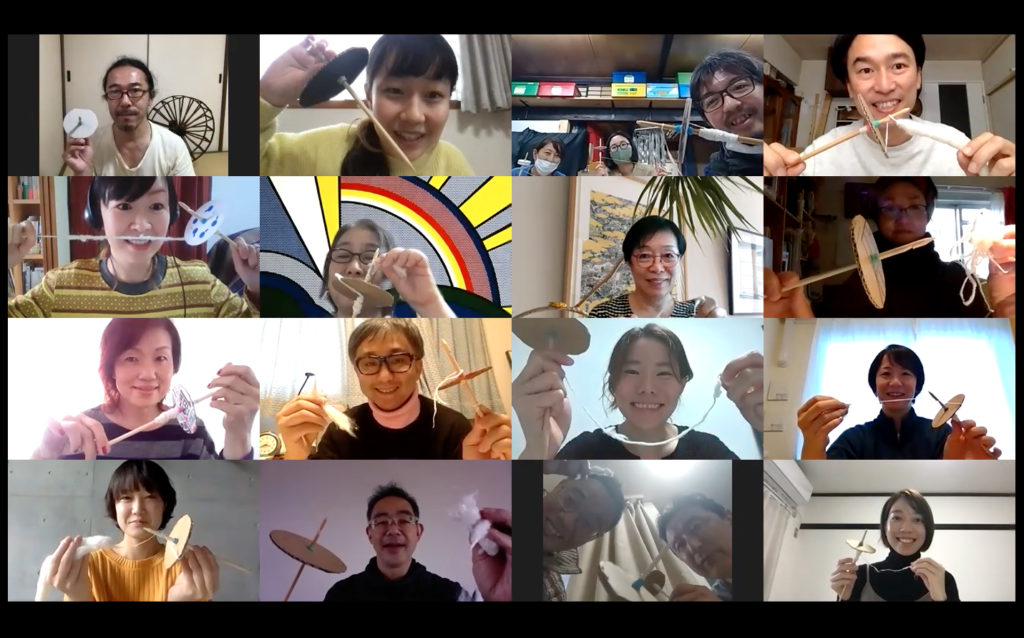 Project outline
"Tele-Te Project 2020 Vol.3 From Cotton to Thread"
Saturday, August 15, 2020 14:00 – 15:30 (online)
"Tele-Te Project 2020 Vol.4 From Cotton to Thread"
Sunday, November 8, 2020 14:00 – 15:30 (online)