event
TURN Meeting No. 1
2017.6.11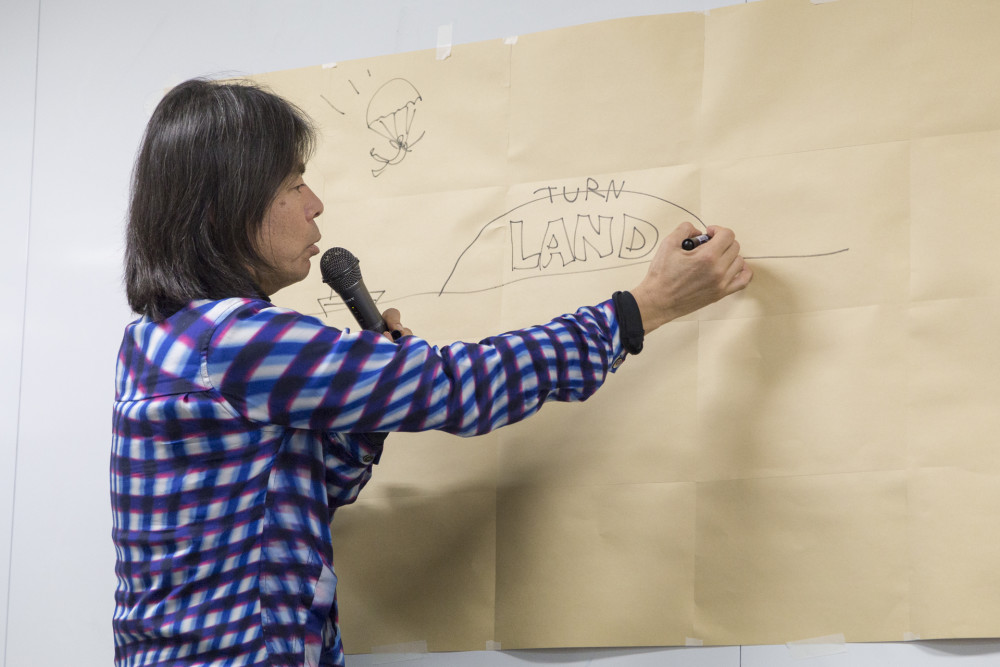 This year's TURN sees the launch of TURN Meetings, designed as a forum for sharing TURN and exchanging ideas.
Project topics for the year will be shared at the first meeting on Sunday, June 11. Participating artists and members from partner facilities on the Interactive Program will also present ideas for activities in keeping with TURN, and developments going forward will be discussed with TURN supervisor Katsuhiko Hibino, operating staff and meeting attendees.
*Speakers and other details will be announced on the official website when finalized.
Date: Sunday, June 11 2017, 10:00-18:00 
Venues: Lecture room 1, Central building 1F, Faculty of Fine Arts, Tokyo University of the Arts(12-8 Ueno Park, Taito-ku, Tokyo)
Admission: Free *No reservation required 
*Sign language and speech-to-text support available.
*This event will be conducted in Japanese.
Organized by: Tokyo Metropolitan Government, Arts Council Tokyo (Tokyo Metropolitan Foundation for History and Culture), Nonprofit organization Art's Embrace.
Meeting Schedule
9:30

Open

10:00~10:30

Morning Session, Introducing TURN Project Members

10:30~11:15

TURN 2017 Concept
・Katsuhiko Hibino(Supervisor)
・Tsukasa Mori(Project Director)
・Riko Okuyama(Coordinator)

11:15~12:15

Talk about Interactive Program
・Kentaro Onishi(Artist)
・Masanori Ikeda, Kazue Kawase(Artist)

12:15~12:30

Summary of Morning Session

12:30~13:30

Lunch Break

13:30~13:45

Afternoon Session

13:45~14:30

How to keep and tell TURN
・LABORATORIES
・RAKUDA STUDIO
・Theatre Accessibility network (nonprofit organization)
・Marina Yamaguchi(Arts Council Tokyo TURN Project staff)

14:30~15:30

TURN in overseas ─ Introducing TURN in BIENALSUR
・Katsuhiko Hibino
・Riko Okuyama
・Yasuaki Igarashi(Artist)
・Daisuke Nagaoka(Artist)
・Tomoko Iwata(Artist)

15:30~15:45

Break

15:45~17:15

Talk about TURN LAND
・Kageki Asakura(Shure University)
・Madame Bonjour JohnJ(community center akta/Drag queen)
・Kenji Takano(Atelier La Mano)
・Hideaki Kurosawa(Kyosaren Recycled Bottle Washing Center)
・Midori Kubota (certified nonprofit organization Creative Support Let's)

17:15~17:45

For TURN FES 3
・Katsuhiko Hibino
・Tsukasa Mori

17:45~18:00

Summary, Closing remarks
Access
JR

About a 10 min. walk
From either "Ueno (Park exit)" or "Uguisudani" stations.

Subway

About a 15 min. walk
From "Ueno" station on the Ginza and Hibiya subway lines.
About a 5 min. walk
From "Nezu" station on the Chiyoda subway line.

Keisei Electric Railway

About a 15 min. walk
From "Keisei-Ueno" station on the Keisei electric railway.

Toei Bus

About a 3 min. walk
From "Yanaka" bus stop on the Toei Bus(26 Kameido-Ueno Park).

"Megurin"

About a few min. walk
From "5-1.Tokyo Geijyutsu Daigaku (Tokyo University of the Arts)"
The Touzai Megurin(East-West Route)
*Megurin: Taito city circlar route bus.