event
TURN Meeting No. 3
2017.11.19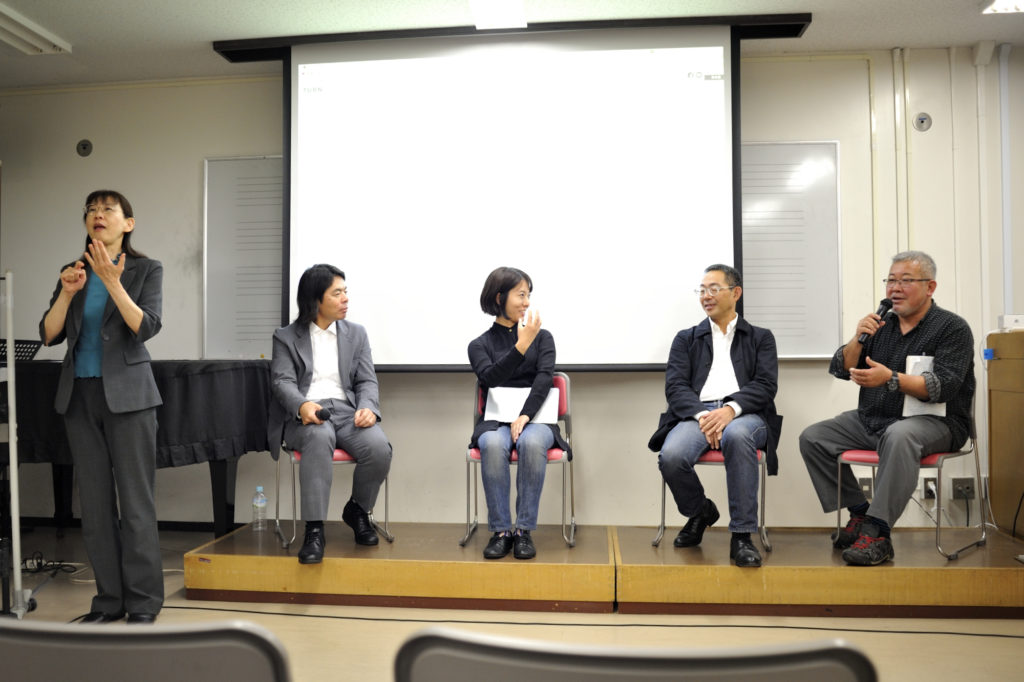 TURN Review II: TURN's Vision for Society
TURN Meetings is an open forum for sharing TURN and exchanging ideas and opinions. At the meetings, participating artists and those involved in TURN projects, including members of facilities supporting people with disabilities, communities, and other locations where interaction is carried out, will meet and speak about/discuss TURN from their respective points of view.
The third meeting, to be held on Sunday, November 19, is titled "TURN Review II: TURN's Vision for Society". Here we will review the way TURN and society at large relate to and interact with each other. We will welcome as guests Yuichiro Nagatsu, who researches artistic expression in the area of welfare in Japan, and TURN participating artist James Jack. In-depth examination and discussion will get underway by looking at "social implementation" and "social inclusion".
*Sign language and speech-to-text support available.
*This event will be conducted in Japanese.
Outline
Period: Sunday, November 19 2017, 14:00-17:00 (Doors open at 13:30)
Venues: Lecture room 3, Central building 2F, Faculty of Fine Arts, Tokyo University of the Arts (12-8 Ueno Park, Taito-ku, Tokyo)
Admission: Free *Advance reservation not required.
Organized by Tokyo Metropolitan Government, Arts Council Tokyo (Tokyo Metropolitan Foundation for History and Culture), Nonprofit organization Art's Embrace.
13:30

Doors open; admission

14:00~14:05

Opening remarks

14:05~15:00

Part 1: Thinking about the social implementation of art (Speaker: James Jack)
※Language: English with Japanese Interpretation.

15:00~15:55

Part 2: TURN in the context of art and social inclusion (Speaker: Yuichiro Nagatsu)

15:55~16:05

Break

16:05~16:55

Part 3: Interactive discussion: TURN's Vision for Society

16:55~17:00

Closing remarks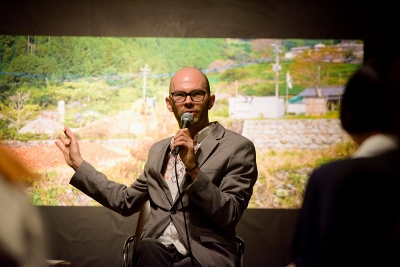 Artist living in Fukuoka who develops socially and environmentally engaged art projects. His work has featured in group exhibitions at the Asian American Arts Centre, the Busan Biennale Sea Art Festival, the Setouchi Triennale, and NTU Centre for Contemporary Art Singapore, amongst others. Solo exhibitions have been held at TMT ART PROJECTS, TAMA Gallery, Beppu-Wiarda Gallery, Honolulu Museum of Art, and others. Recipient of the Crown Prince Akihito Scholarship Foundation award. Currently artist and research fellow at the Social Art Lab, Kyushu University.
Yuichiro Nagatsu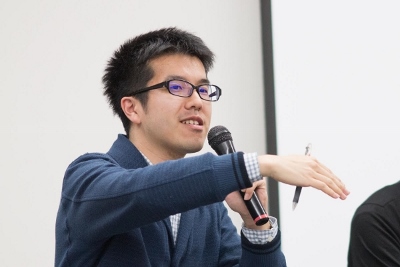 Born in 1985 in Hokkaido. Researcher, and Assistant Professor in the Department of Communication Design Science, Faculty of Design, Kyushu University; core member of the Kyushu University-affiliated Social Art Lab; Representative Director, NPO Institute for Dialogue and Expression Related to Diversity and Boundaries. Gained his doctorate after graduating from Tokyo University of the Arts' Graduate School, specializing in art management and the sociology of art. He explores collaborative engagement between people with different outlooks and backgrounds, and the role of art therein. Recent publications include "Disabled People on The Stage" (Kyushu University Press, 2018), and the co-authored "Art Projects" (SUIYOSHA Publishing). Other projects to date include Tokyo Diversion Research.
Access
JR

About a 10 min. walk
From either "Ueno (Park exit)" or "Uguisudani" stations.

Subway

About a 15 min. walk
From "Ueno" station on the Ginza and Hibiya subway lines.
About a 5 min. walk
From "Nezu" station on the Chiyoda subway line.

Keisei Electric Railway

About a 15 min. walk
From "Keisei-Ueno" station on the Keisei electric railway.

Toei Bus

About a 3 min. walk
From "Yanaka" bus stop on the Toei Bus(26 Kameido-Ueno Park).

"Megurin"

About a few min. walk
From "5-1.Tokyo Geijyutsu Daigaku (Tokyo University of the Arts)"
The Touzai Megurin(East-West Route)
*Megurin: Taito city circlar route bus.