event
Talk Series: Seven days I TURN toward you
2016.6.17 - 6.23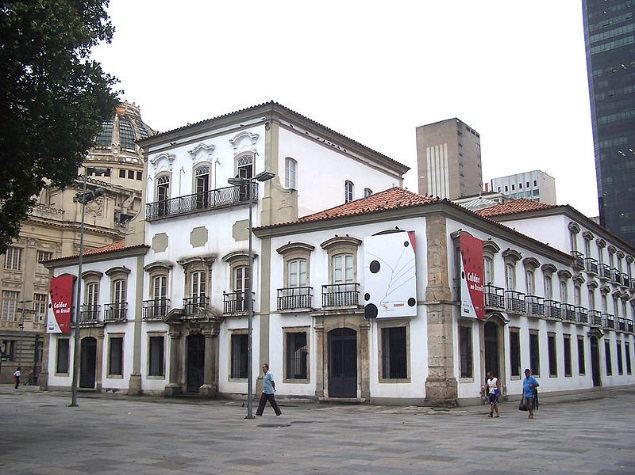 This year, as well as domestic rollout of the project, activities of art project TURN are also scheduled on the ground during the Rio de Janeiro 2016 Olympic and Paralympic Games.
In the run-up to that, the Talk Series, Seven days I TURN toward you to be held this coming June will look at the possible ways that TURN, which will welcome a diverse array of discerning and insightful guests and work creatively to develop ways of encountering and connecting with a wide range of people, will pan out in the setting of Brazil.
Additionally, by rethinking ways to run sustainable cultural enterprise, this talk series will consider possible methods of linking practices in Brazil with subsequent culture programs.
Period

Friday, June 17 – Thursday, June 23 2016
19:00-21:00 (Doors open at 18:30)

Venues

Arts Council Tokyo ROOM302 (Arts Chiyoda 3331)
Admission:Free *No reservation required

Organized by

Tokyo Metropolitan Government, Arts Council Tokyo (Tokyo Metropolitan Foundation for History and Culture)
Guest
Friday, June 17
Kazumasa Hibino (Executive Producer, NHK PlanNet Kinki)
Saturday, June 18
Dominique Chen (Information studies researcher, IT entrepreneur and translator of "The Technological Singularity")
Sunday, June 19
Daisuke Onuki (Professor, Department of International Studies, School of Humanities and Culture, Tokai University)
Monday, June 20
Angelo Ishi (Professor, Department of Socio-Media Studies, Faculty of Sociology, Musashi University)
Tuesday, June 21
Masaru Nishikawa (clinical philosopher)
Wednesday, June 22
Yoshiyuki Oshita (Chief Director / Principal Consultant, Center for Art Policy and Management, Mitsubishi UFJ Research and Consulting Co., Ltd.)
Thursday, June 23
Yasuaki Igarashi (participating artist, TURN)
Yukie Takiguchi (participating workshop facilitator, TURN)
Facilitator
Access
3331 Arts Chiyoda
6-11-14 Sotokanda Chiyoda-Ku Tokyo 101-0021
– 1 min. from Tokyo Metro Ginza Line Suehirocho station (Exit 4)
– 3 min. from Tokyo Metro Chiyoda Line Yushima station (Exit 6)
– 6 min. from Toei Oedo Line Ueno-Okachimachi station (Exit A1)
– 7 min. from JR Okachimachi station (Southern Exit)
– 8 min. from JR Akihabara station (Electric City Exit)