output
TURN NOTE: Words from TURN 2016
2017.3.1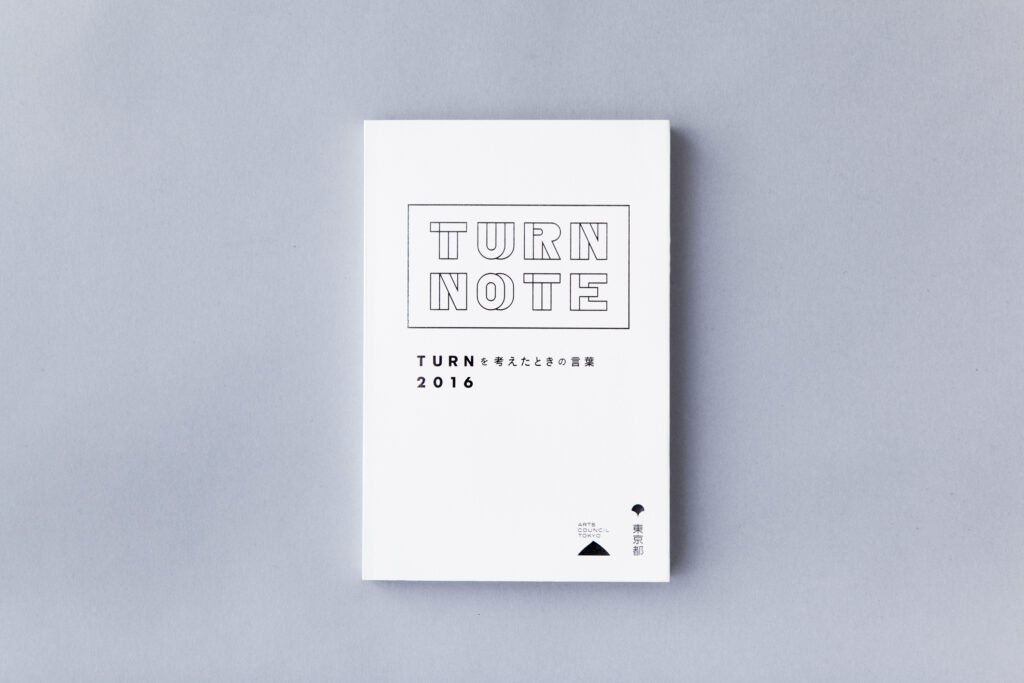 This booklet focused on thoughts and dialogue related to the process of working on TURN throughout the year and saw the start of us committing words to paper as faithfully to the original words as possible.
The second year of TURN alike gave rise to a variety of ideas and feelings over the period, in daily reports recorded by participating facilities and artists regarding the Interactive Program, opinions exchanged at the "TURN Center Concept Meeting", remarks by speakers at talk events, and more.
We consider the importance of accrued time, to think about TURN from individual standpoints and experiences, and we believe this is the very thing that shapes TURN. For that reason, we began work on creating the first publication with the goal of putting out an annual notebook-like publication every year, carefully recording what is expressed as words at every turn, including changes in one's thinking.
About TURN NOTE
Foreword
About TURN
TURN NOTE
Profile of Authors
—
Editorial Supervisor: Tsukasa Mori (Project Director of TURN, Arts Council Tokyo)
Editors: Emi Sato
Developmental Editor: Riko Okuyama (Coordinator of TURN, Arts Council Tokyo)
Editorial Cooperator: Arts Council Tokyo (Satsuki Asano, Rina Furuya, Maria Hata), the nonprofit organization Art's Embrace (Airu Kiyotake, Eriko Amo, Kanako Iwanaka)
Design: Tetsuya Hoshino
Translation: Office Miyazaki, Inc.
Printing: Yamada Photo Process co., Ltd
Published: March 1, 2017
Specifications: A5 variations
Number of pages: 136
*Japanese-English bilingual
You can download the PDF version from the link below.