diary
Kimagure Yaoya Dandan "Documenting workshop 'Inakatta hito ni Tsutae-runba'('Telling people who weren't there')" Report
2020.10.14
TURN Project Management Staff
Kimagure Yaoya Dandan in Ota-ku is a neighborhood vegetable shop engaging in activities rooted in the community, such as the Kodomo Shokudo (children's café) initiative and "Terakoya" providing basic education / vocational classes. Dandan began TURN LAND in 2017, with projects so far including "Otona Zukan" and "Dandan HEKIGA Project" conducted with help from student volunteers.
On Sunday, September 27, Dandan held the "Documenting y workshop 'Inakatta hito ni Tsutae-runba' online as part of TURN LAND.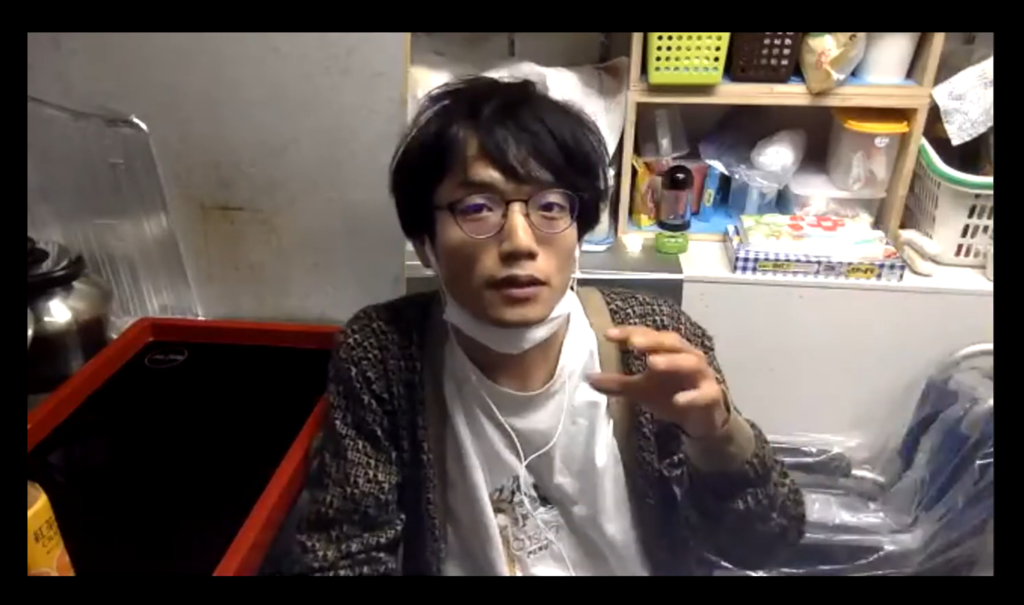 This workshop was a practical forum for participants to learn how to convey to people who were not at an event what they (the participants) experienced and felt there, such as the first session of "Machi ni Derunba" held on Sunday, September 20, 2020. The guest tutor was designer Kenta Suzuki. As well as his involvement in design production and stage works, Suzuki is engaged in a variety of projects that include exhibitions focussing on how people's recordings.
The first half of the workshop comprised a lecture looking at the example of the first session of the project "Machi ni Derunba" ("Get out on the streets"). For this project, using Dandan as a base, artist Tappei Noguchi took a hand cart around the local streets in order to encounter the neighborhood and its people. Online participants discussed experiences and insights gleaned from the activity.
In his lecture, Suzuki talked about the key points, attitudes and approaches for documenting events and incidents, using video and photos of Noguchi going around the neighborhood for the "Machi ni Derunba" project, and things collected during the walk on his walking route.
Particularly memorable was the "route map" which gives a bird's-eye view of the route that Noguchi followed, and where and what his actions were.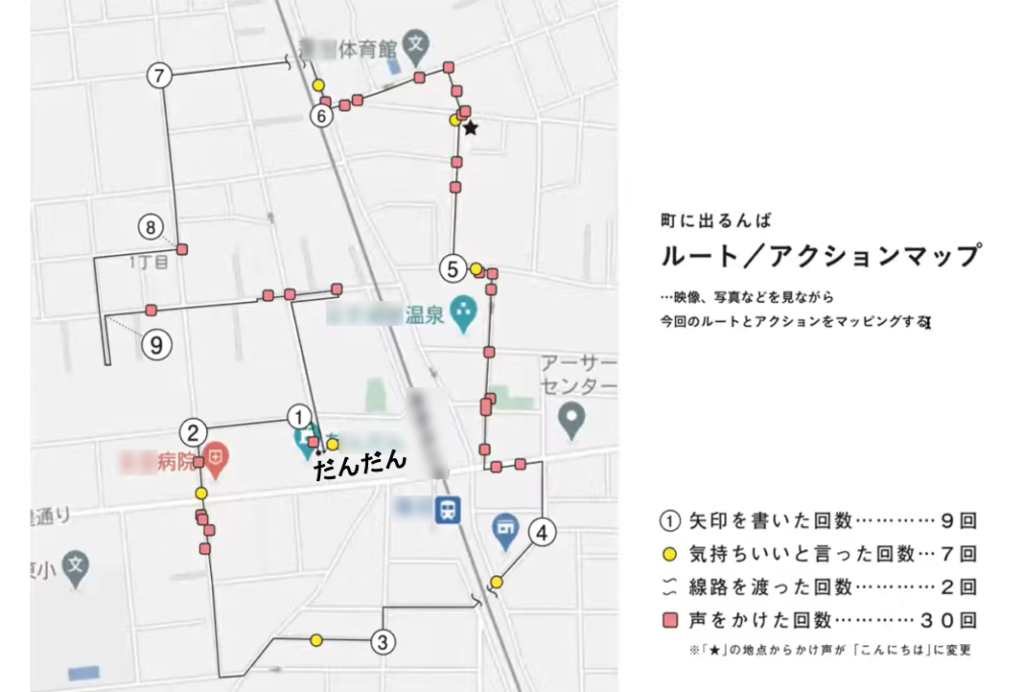 The route map was marked with the places where Noguchi talked to people, so even people who were not there could imagine what took place on the streets. Also, looking at the route map and the photographs together with the map, gave participants the opportunity to recall things that happened to other people.
Suzuki: I think you get different impressions when you only look at the photos, and when you look at the photos together with the other records. I think that leaving and conveying a more complex record stops this project from seeming like nothing more than a bit of high-spirited fun, which will create an opportunity for others to think about the incidents and events involved. This is one of the roles of documenting.
In the latter half, participants were tasked with leaving their homes to go outside and look for "pleasing moments and places," and document them using photographs, video and whatever they found on the ground. Participants went out on their respective missions, armed with Suzuki's advice "not to aim to take pictures that look good but also pay attention to inconspicuous or unexceptional things, or things in the shadows."

Lastly in the workshop, participants gave their records a title, presented them one by one, and shared with each other how they had felt when they took the photographs, and the devices they came up with or what they found tricky in the documentation process.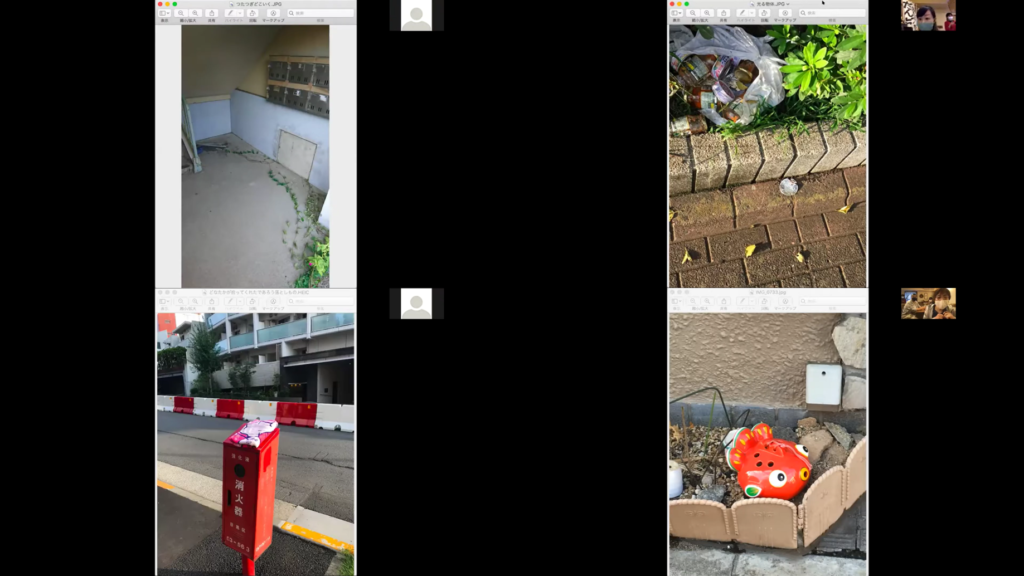 Feedback from participants included the comments such as "It was difficult to isolate the moments I wanted to photograph" and "I became aware of sights and scenes that wouldn't normally catch my attention."
It was a learning experience in terms of record-keeping and how to communicate to others a moment when something made an impression on you.