event
TURN Meeting No.13
2021.3.6
The TURN art project generates artistic expression from encounters that transcend "differences." In TURN meetings, we think about and discuss possibilities for the TURN project together with a range of guests.
At TURN Meetings in FY2020 we have focused on tactile sense and vision, with deafblind and deaf guests from a variety of fields providing deeper insights into ways of perceiving and expressing the world.
For this thirteenth TURN Meeting, we focus on hearing and physical sensation with our guests, blind soccer players Hiroyuki Komazaki and Kento Torii. What forms do their spatial understanding, various physical sensations and communication with others take? We explore this issue in discussion with our guests and TURN supervisor Katsuhiko Hibino, who have been familiar with soccer for many years.
*This event will be conducted in Japanese.
Meeting schedule
15:00

Start

15:00 – 15:15

Opening remarks
With: Katsuhiko Hibino (TURN Supervisor/artist/ Dean of the Faculty of Fine Arts & Professor, Department of Intermedia Art, Tokyo University of the Arts), Tsukasa Mori (TURN Project Director)

15:15 – 15:30

Part 1: Profiles: Blind soccer and physical sensation
With: Hiroyuki Komazaki ("Saitama T. Wings" player, Japan Blind Football Association member), Kento Torii ("free bird mejirodai" player, Santen Pharmaceutical Co., Ltd. employee)

15:30 – 16:25

Part 2: Hear, touch, imagine: The world as perceived through physical sensation
With: Hiroyuki Komazaki, Kento Torii, Katsuhiko Hibino
Interviewer: Tsukasa Mori

16:25 – 16:30

Closing remarks
Outline
Period

Saturday, March 6 2021, 15:00 - 16:30

Venues

Online

Admission

Free
*Advance reservation not required.
*Sign language and speech-to-text support available.

Credit

Organized by
Tokyo Metropolitan Government, Arts Council Tokyo (Tokyo Metropolitan Foundation for History and Culture), Nonprofit organization Art's Embrace, Tokyo University of the Arts
Guests
Hiroyuki Komazaki
"Saitama T. Wings" player, Japan Blind Football Association member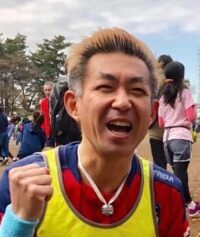 Kento Torii
"free bird mejirodai" player, Santen Pharmaceutical Co., Ltd. employee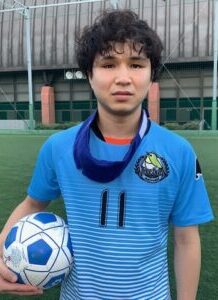 Katsuhiko Hibino
TURN Supervisor, Artist, Dean of Faculty of Fine Arts / Professor, Department of Intermedia Art, Faculty of Fine Arts, Tokyo University of the Arts, Director of Gifu Prefectural Museum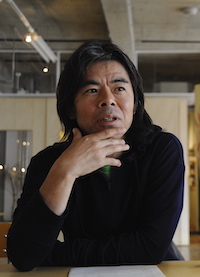 関連記事