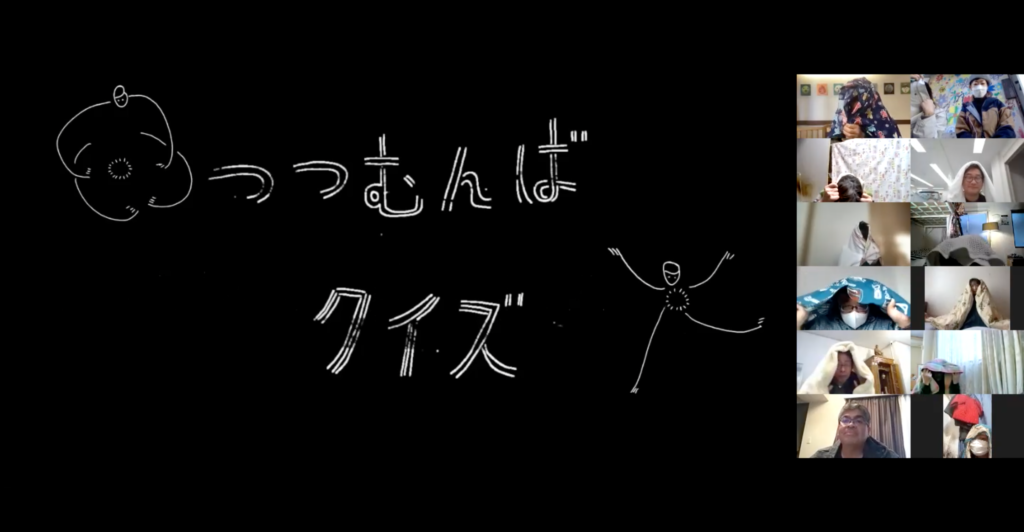 Kimagure Yaoya Dandan in Ota-ku's Hasunuma district in Eastern Tokyo is a neighborhood vegetable shop engaging in activities rooted in the community, such as the Kodomo Shokudo (children's cafeteria) initiative and "Terakoya" providing basic education / vocational classes. Dandan began TURN LAND in FY2017, and since FY2020 has implemented projects that include "Machi ni Derunba" ("Getting out onto the streets") together with Art Explorer Tappei Noguchi, a project in which Noguchi used Dandan as a base to go out into the neighborhood.
■ After "Machi ni derunba" – "Tsutsumunba, hirakunba" ("Wrap Up, Open Up")
This year's project was "Tsutsumunba, hirakunba" ("Wrap Up, Open Up"). This is an initiative devised in the concept of gathering and movement within the context of societal restrictions due to the spread of COVID-19. The keyword "tsutsumu" ("wrapping in") was conceived for resuming activities not by thinking in black-and-white terms of "opening" or "closing," but by focusing on the indistinguishable things between them.
Taking "tsutsumu" as the keyword, Noguchi regularly went to Hasunuma where Dandan is located, holding workshops with people who gather at Dandan and people from nearby facilities.
The event "Quiz! Tsutsumunba: "What is being "wrapped up" in order to "open up"?" based on a recorded filming of the workshop, the project was then held online.
■ Saturday, November 13: "Quiz! Tsutsumunba: "What is "wrapping up" in order to "open up"?"
On a clear fall Saturday afternoon, "Quiz! Tsutsumunba" was streamed from Dandan. Prior to the event "some items" were wrapped and delivered from Dandan to three facilities nearby (Step Yume, Ikegami Fukushien, HANPA Hasunuma). Participants from the general public joined us in thinking about "wrapping up" and "opening up" while they watched video footage of the workshops held at these facilities, and a quiz-style video featuring trivia related to the word/concept of "tsutsumu" ("wrapping up").
First off, Dandan owner Hiroko Kondo introduced TURN LAND activities to date. Next, Noguchi talked about the core concepts of the project in question, "wrapping" and "opening up."
Noguchi: The feelings and thoughts involved in the wrapping of a gift and the careful and delicate way it is wrapped can give people a feeling of comfort and reassurance. And when you come across something that is wrapped and expect what's inside, you can imagine another world. With this project, I wanted to place value and importance on these things.

■ Question 1: "What were the wrapped items delivered from Dandan?"
The video showed a hand cart setting off from Dandan, carrying "some items" wrapped in a big piece of paper, accompanied by the question "What were the wrapped items delivered from Dandan?" The Participants' answers "Textbooks maybe?" "A character costume?" and so on – but they had to wait until the end of the video to find out.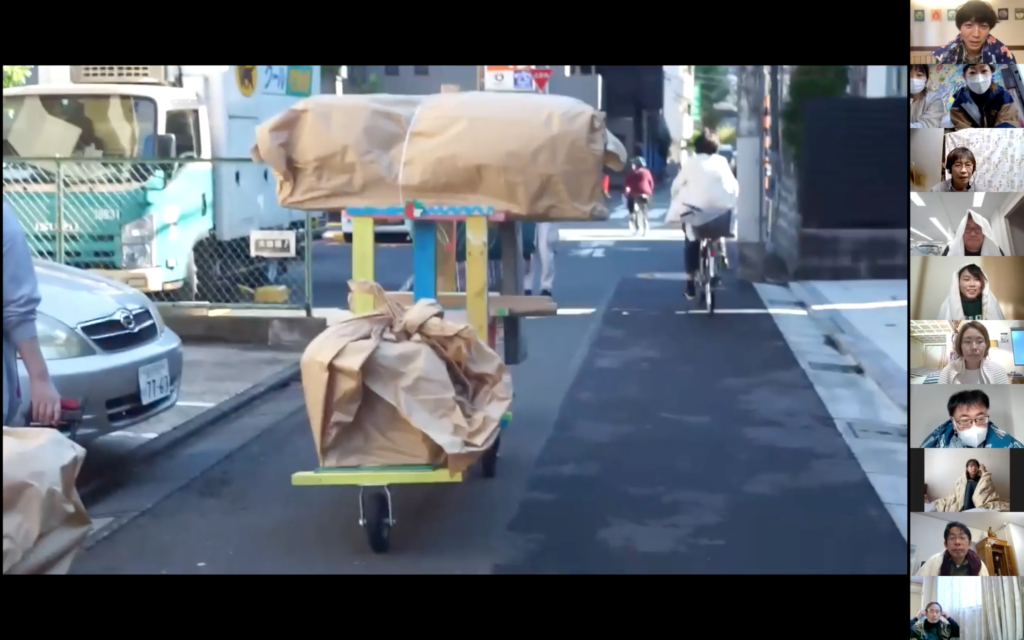 The first facility Noguchi visited was Step Yume, a training center created mainly for people with alcohol dependency and psychiatric disorders to help them with social rehabilitation/participation. There he conducted an experiment in which facility users and staff members tried to communicate in a different way than usual, wrapping everyone in a large piece of paper.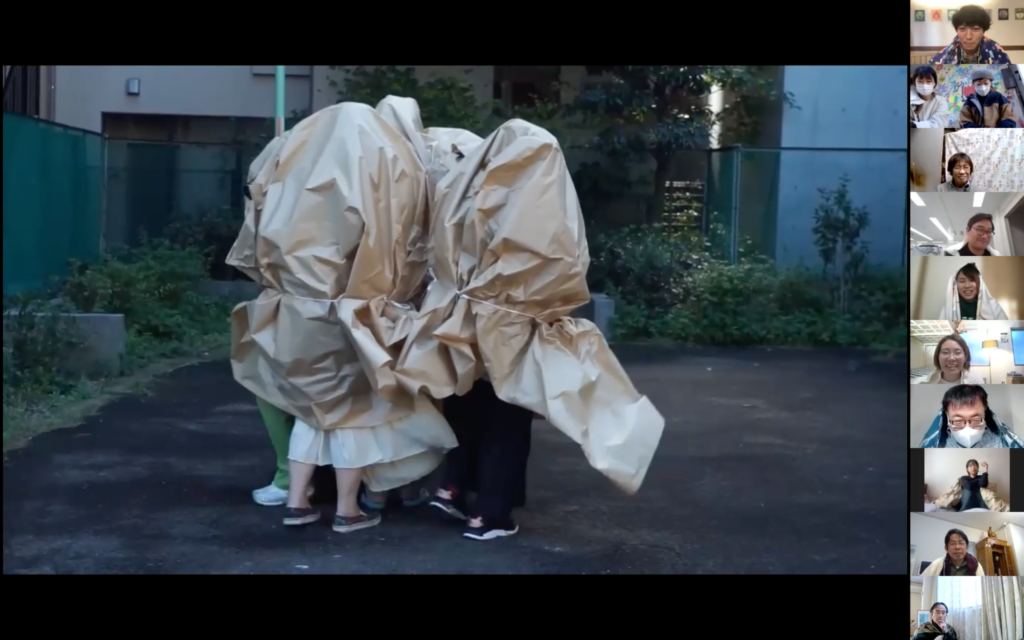 Comments by people who experienced being wrapped up in the large piece of paper included: "Being wrapped in paper gave me a sense of security, like I was protected," and "It was an interesting and out-of-the-ordinary activity."
The video continued with Noguchi visiting Ikegami Fukushien, a facility providing supported living services enabling adults with learning / cognitive disabilities to lead an independent life in the community. Noguchi held a workshop there in which he and some facility users wrapped their hands around things like modeling clay and origami paper and then opened up their hands. The act of wrapping their hands around something and then opening them up created a form of communicative exchange between mind and body.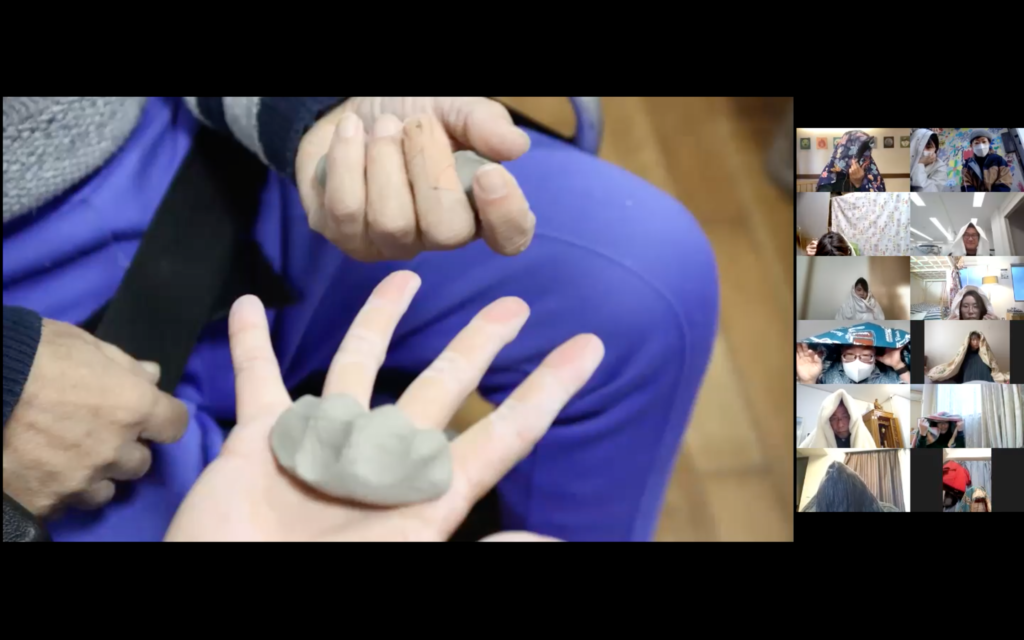 The last place Noguchi visited was HANPA Hasunuma, a by-the-hour rental space where people can read books. The question here was "What is important to Mr. Yoshii of HANPA Hasunuma?" The answer was the Japanese aesthetic concept of "ma" (intervals of time and space). Yoshii says "ma" is the word he arrived at when he was thinking about creating a comfortable and pleasant place for people to go and be themselves.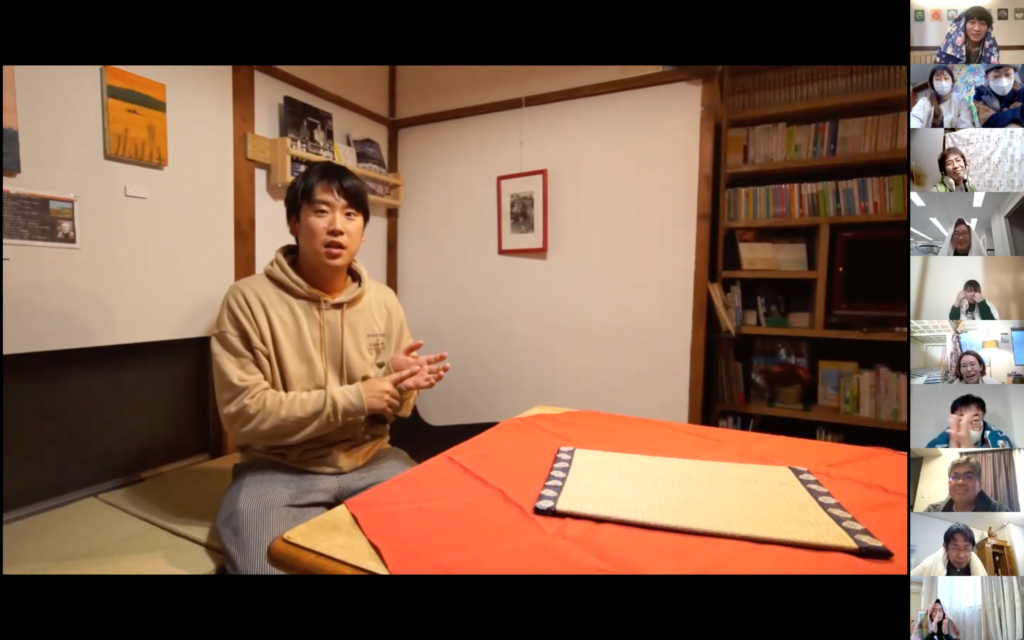 ■ What were "the wrapped items delivered from Dandan?"
After he'd visited the three facilities, Noguchi revealed the answer to the question "What were the wrapped items delivered from Dandan?" Surprisingly the answer was "chairs/benches"! Dandan, HANPA Hasunuma and other organizations conduct the "Chair for Everyone Project," the concept of which is to put out chairs and create a small place, a personal space, where people in the neighborhood can go. This concept also ties in to the Dandan project reported on here.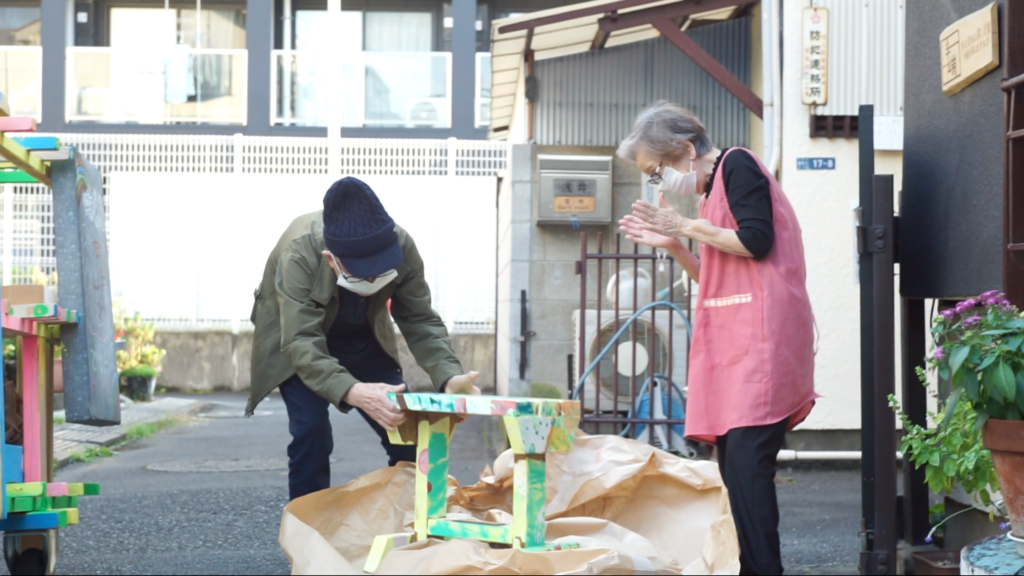 The quiz comprised a total of 12 questions; a variety of posers that were asked and responded to, expanding participants' ideas about people's thoughts and feelings as well as "tsutsumu" ("wrapping up"). The event ended with the following exchange between Kondo and Noguchi about the project.
Kondo: I always think it's important to connect with a variety of people, not just those from one sphere. Connecting with people nearby through these activities has given me a feeling of potential for expanding the connections further going forward. Also, thinking about "wrapping" and "opening up" – things I don't usually think about – I thought it would be fun to put some thought into giving gifts to people, and play around with the wrapping.
Noguchi: When I took the idea of "tsutsumu" ("wrapping") out into the neighborhood, I felt like various things had become clear to me. I felt what came out of "wrapping" was something more profound and substantial than just going to meet people would be.
Participants' comments included the following: "It was warm and snug to take part wrapped up in a blanket. I felt the physical sensation of being wrapped up influenced my thinking"; "I felt like I was vicariously involved in the activities, and I had a fascinating sense of being there"; and "I enjoyed experiencing the connections between Dandan, Hasenuma, and the Ikegami area."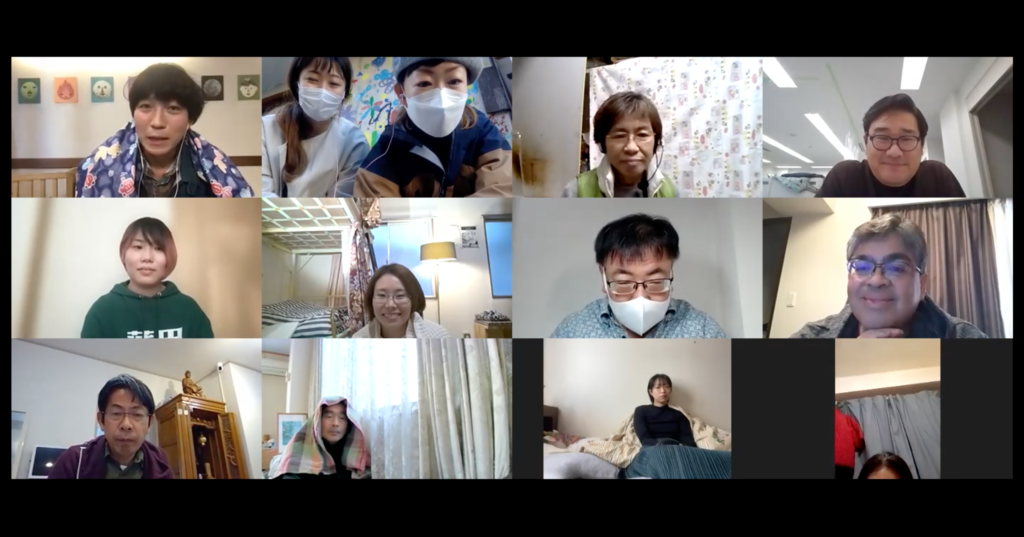 Through the idea of "wrapping," Dandan opened up in a different way than before, and the event provided an opportunity to connect with the community and activity participants.
"Tsutsumunba, hirakunba" activities will also feature in an archive booklet to be published by Dandan at a later date. Watch this space!
Related Articles