TURN Supporters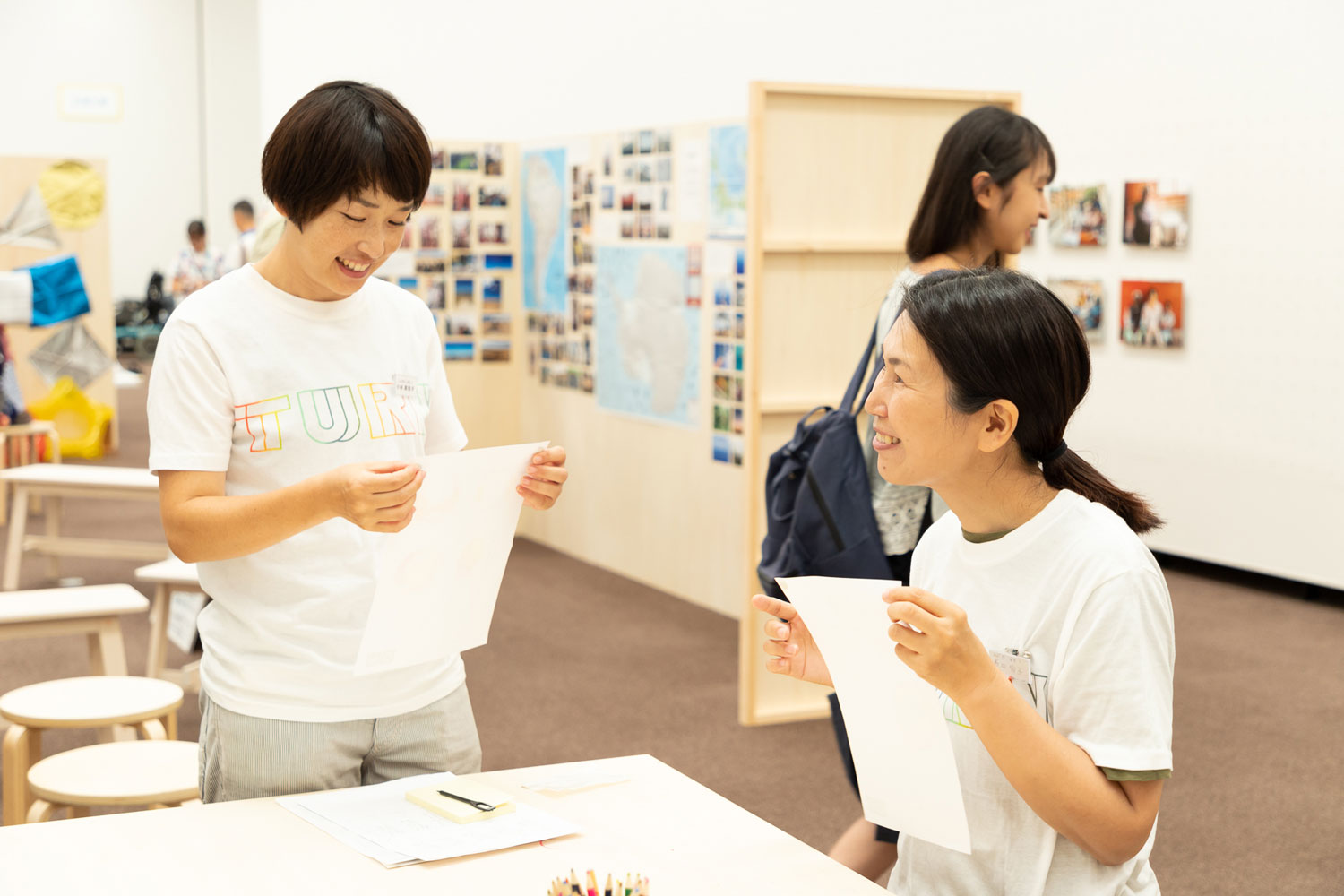 What is a TURN Supporter?
TURN Supporters help support and assist TURN project's wide range of activities, including the annual TURN FES, TURN Meetings and TURN LAND projects Share TURN's vision and become TURN's number one fan, helping us to take things up a notch!
Supporter activities so far
At the annual TURN FES, supporters were responsible for creating a relaxing environment where visitors could just be themselves. As well as helping setting up and preparing the venues, supporters are involved in the reception duties, venue guidance, assisting visitor who require specific support, operational support for interactive programs, and enhancing the visitors' experience of festival and its content, and much more. Welcoming visitors with simple greetings and attentive words, supporters can helps bring visitors closer to enjoyment of our offerings. We provide operational support for events such as TURN Meeting as well.
In FY2020, we conducted some study sessions for registered TURN Supporters to help develop their understanding of TURN, based on themes unique to TURN such as the knowledge and skills on various forms of accessibility, implementing inclusive art projects during the coronavirus pandemic, etc.
You can find information on each TURN FES